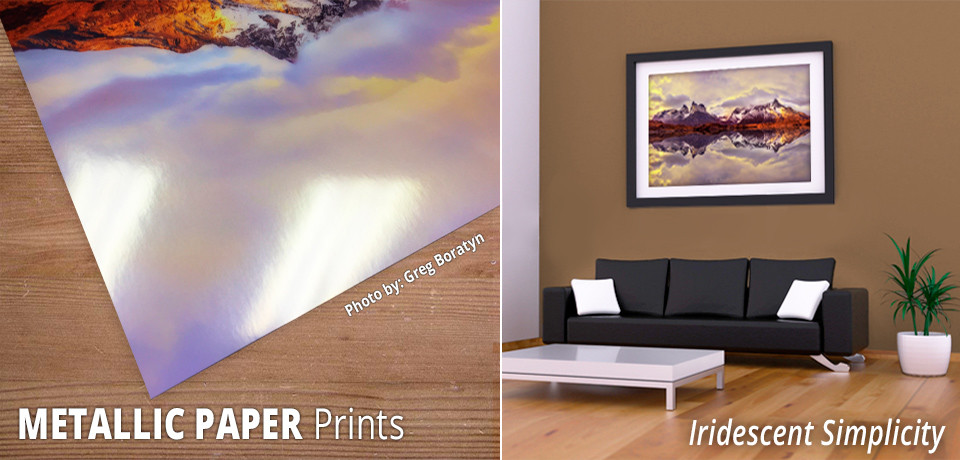 Metallic Paper Prints
deliver quality at an affordable price!
Our Metallic Paper prints are printed on Vibrance Metallic Gloss 10mil heavyweight paper by Breathing Color®. We have found in our comparisons that this brand is superior than Kodak® Endura Metallic paper. The Kodak® brand does not have an iridiscent look where the ink lays down, only in the white areas of your image. Whereas the Breathing Color brand looks iridiscent and luminous throughout the entire image. Your photos printed on metallic paper will look more dramatic and will have a more perceived higher value. Metallic paper has a subtle iridescence while keeping a nice white point so that your images appear true to color. We print on our Epson GS6000 printers using Epson UltraChrome® GS Inks, chosen for their archival qualities.
Metallic Paper Prints are a cost effective but high quality way to display your favorite photos. They can be sold as is or framed for a very high quality look that will also last a lifetime. Because we love the luminous qualities of this paper so much we now offer it standard in our face mounted
HD Acrylic Prints!
Pricing