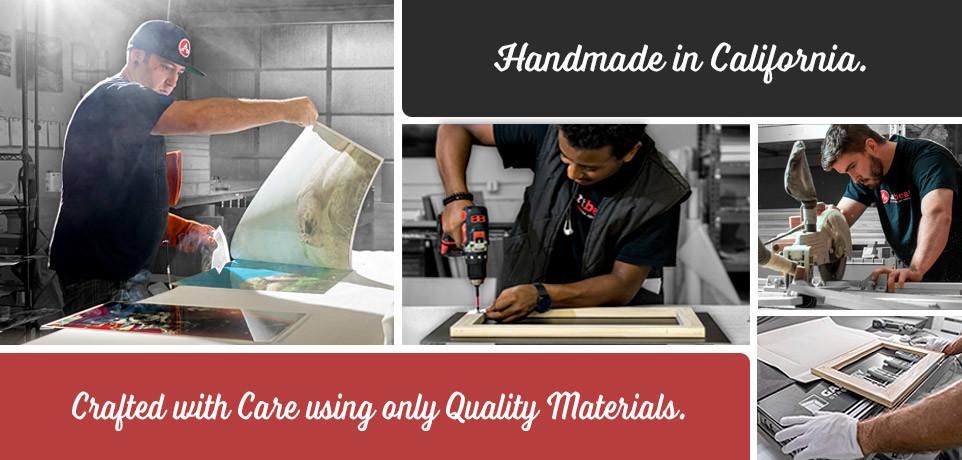 About Artbeat Studios
Artbeat Studios was created by a team of creative focused people who strongly believe in making the best quality prints while providing amazing customer service. In the era of huge art print corporations churning out prints by the thousands focused on speed and quantity with no attention to detail, we felt there was a need in the market for highest quality focused wall art. This is why we only offer wall art prints, rather than photo books, phone cases, etc, so that we do one thing and do it really well! We have over twenty years experience of being devoted to the best quality printing, color matching, file editing and building customer relationships to give you what we believe to be the best in the business. This is why we chose to produce all our prints and packaging in-house, this is the only way to guarantee quality and keep our prints affordable. All of our print products have been developed with the highest quality archival materials and technology on the market. We believe our high quality, custom size offerings and excellent customer service are what set us apart from our competition. All of our prints are printed on archival media because we believe your prints should not only look but last a very long time. Our HD Metal Prints in particular will not fade for 65+ years outlasting even Kodak Silver Halide prints by 3x!
We are a medium sized company focused on producing only the highest quality wall art available on the market. We understand that photographers & artists have very standards about how their prints turn out. You've spent time in post-production getting your colors and contrast just right...and you want this to translate to your prints, whether on Photo Paper, Canvas, HD Metal or HD Acrylic. This is why we look at every image that comes in and we make adjustments if needed based on our experience, so it will look the best that's possible no matter what media you ordered your prints on.