Our goal is to produce the highest quality photo prints on the market! Ideally for the best possible print we need the best possible image. We understand that you may not have expensive editing software available to you, or even the time to learn how to use it. Well don't worry, we got you covered!
Image Enhancement- $75
HOW TO ORDER? Simply check this box below at checkout.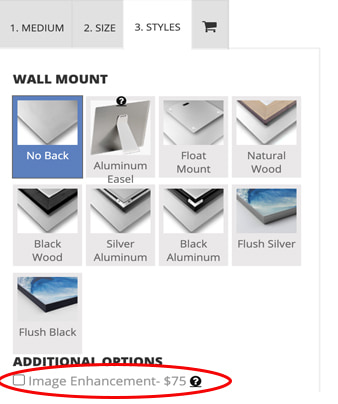 Includes:
-Color Enhancement
-Noise Reduction & Sharpness
-Levels Balanced
Color Enhancement Examples (click and drag slider)

Noise Reduction & Sharpness Examples (click and drag slider)