HD Acrylic Slim Prints
Transform your photos into a lightweight, super elegant masterpiece!
What are HD Acrylic Slims
and how are they different from our
HD Acrlyic Prints
?
HD Acrylic Slims are different than our standard HD Acrylic Prints in two ways. Firstly, rather than mounting the photo print to our standard 1/4" Acrylic, we use a 1/8" Acrylic giving the print a really sleek look. Secondly, rather than using a black 1/8" Sintra for the back of the print, we use another sheet of 1/8" Acrylic. So in the end you have a slim and gorgeous print that is lightweight and looks amazing from the front and sides!
Total print thickness not including wall mount is 1/4"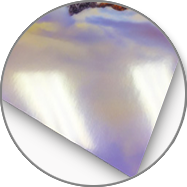 Metallic Photo Paper
Your photos are printed on archival Moab Slick Rock Metallic Photo paper using Epson archival inks. This paper gives your print a luminous and iridescent appearance.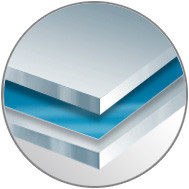 Face Mounted
We then mount your print onto our clear 1/8" acrylic, finished with a 1/8" sheet of acrylic adhered to the back. Other Acrylic prints are typically printed directly onto the acrylic resulting in a lower resolution print with much less vibrance.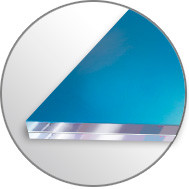 Polished Edges
Finally we take our time to diamond polish the edge of your HD Acrylic Slim Print with a 3 step process to ensure a diamond shine that adds a stunning finishing touch.
Wall Mount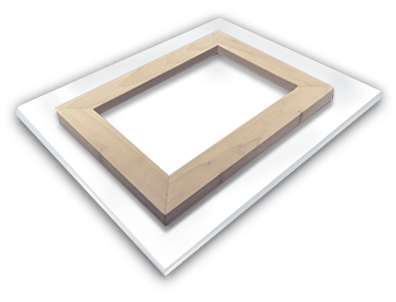 Natural Wood
We use a sustainable natural birch wood. This is our most popular option and gives an organic feel to your print. The frame is 3/4" deep which makes your image appear to be floating off the wall.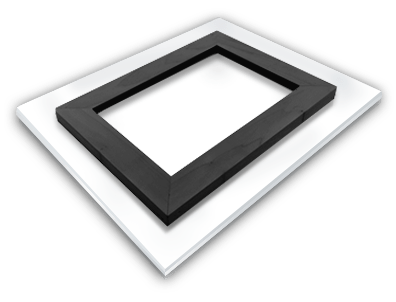 Black Wood
We start with the natural birch wood mount then paint it matte black. The frame is 3/4" deep which makes your image appear to be floating off the wall.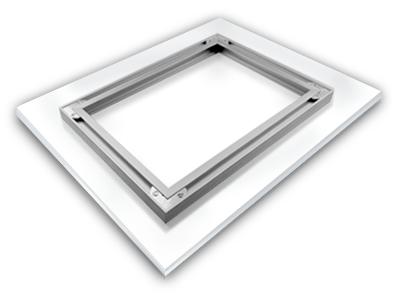 Silver Aluminum
We use a silver natural aluminum that matches the elegant look of the clear acrylic backer. The frame is 3/4" deep which makes your image appear to be floating off the wall.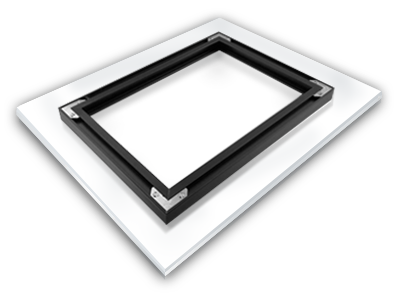 Black Aluminum
We use a black aluminum that creates a classy contrast between the clear acrylic and the black frame. The frame is 3/4" deep which makes your image appear to be floating off the wall.
Wall Hanger
Cleat Hanger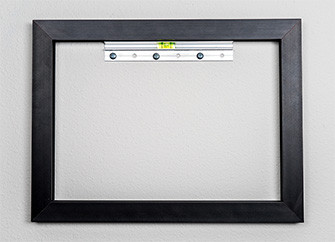 Cleat Hanger is a really easy option to hang. It comes with a built in level and anchor screws. Once you screw it on the wall simply place your print onto the cleat. It will hold your print really tight against the wall. If you are reselling your prints your customers will appreciat this simple option.
Pricing
ALL PRICING INCLUDES WALL MOUNT AND
FREE SHIPPING OVER $150 up to 60".
Size
Price
8x10
9x12
11x14
11x17
12x12
12x18
12x24
16x20
16x24
18x24
24x24
20x30
24x36
30x40
36x36
36x48
40x60
40x70
44x72
48x96
Q: How long will it take for my HD Acrylic Slim Print to arrive?
Q: What are HD Acrylic Slims?
A: HD Acrylic Slims are the same high quality as HD Acrylic Prints but rather than using a 1/4" Acrylic, we mount the metallic paper print to a 1/8" Acrylic, then we finish them with a 1/8" Acrylic on the back rather than the standard 1/8" black sintra
Q: Will my HD Acrylic Print fade in the light?
A: Because we print using Epson Archival Inks onto archival photo paper you will get the same long life as our traditional Giclee Canvas Prints.
Q: How thick is the acrylic?
A: We use a 1/8" front and 1/8" back creating a print that is 1/4" total thickness, not including the wall mount. This creates stunning side view that looks like crystal with our diamond polished edges. Then our 3/4" aluminum wall mount that lets your print float off the wall.
Q: How do I care for my acrylic print?
A:
You take care of your acrylic print as you would any other piece of fine art. Try not to scratch and bang the corners of your acrylic print, although it is durable you can chip the edges if banged on a hard surface. You can use a standard glass cleaner, or just soap and water and a 100% cotton cloth to clean your HD acrylic print.
Q: Does your company offer drop shipping?
A: Drop shipping is available on all orders. We can ship your product to your customer with no invoice or with custom invoicing upon request.